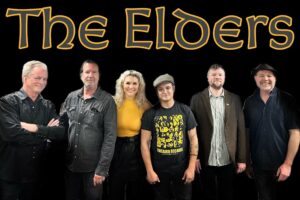 The Elders remain one of the top Celtic-rock bands in the US after 24 years because of their timeless sound. It's their passion, great melodies, unique harmonies, unparalleled musicianship,
and strong songwriting that keeps them connected.
Their songwriting began in 1998 when two musicians moved back from L.A. to Kansas City to play Irish music. Norm Dahlor and Brent Hoad played in numerous bands, but their American and Celtic-folk rock roots were calling—The Elders were born.
Their most recent studio album, "Well Alright Then," released in March and was conceived after the band retired and the country experienced a lockdown. The band had not intended on recording again, but did so in honor of guitarist Steve Phillips who urged them to finish the album. Phillips recorded all his vocals and musical parts before he passed in 2020.